I've reached strange problem with IDE 2.8.6.f
I have installed hmg 2.9.1 in c:\hmg - I've checked time and date of files - all libs has 2009.05.10
But, while compiling project with IDE, an error occurs: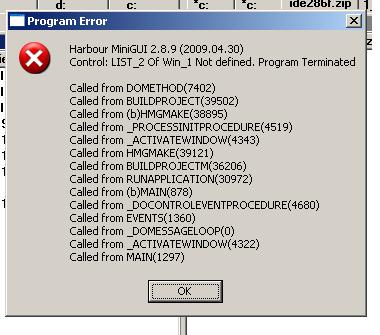 and IDE is out.
But, compiled EXE file is built and works good!
And, internal signature of HMG in .exe file points on HMG 2.9.1
(I've deleted all previous HMG from disk, so it's not possible to reach 2.8.9 version)
What's going on?